Most Trusted Dentist West Goshen
Tips for Your Teeth from the Most Trusted Dentist West Goshen Has Seen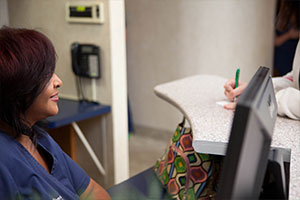 When it comes to brushing your teeth, it's not really just the thought that counts. It takes attention to detail for your pearly whites to receive the care they truly need. At Chester County Family Dentistry, the most trusted dentist West Goshen offers, we know how important your home care is for your teeth. That's why we continually offer you tips and advice on your oral care routines.

Here are a few simple tips for brushing your teeth or teaching the little ones in your home about oral care:
Pick the right brush

If you find yourself straining and reconfiguring your mouth in order to fit the brush in, you may need a smaller brush. It's best to get a smaller size in order to easily reach the back molars and spaces that often get neglected. It's also recommended that you use a soft-bristle brush, as the harder bristles can be damaging to your gums.

Get all the areas

Next time you brush, pay close attention to where you spend most of your brushing time. Chances are, you have a default brush area that you return to absentmindedly and thus happen to miss other areas that may need more attention. Purpose to give every surface area of each tooth an equal amount of brushing. Consider breaking your tooth areas down into 4 sections and brush each area for 30 seconds.

Brush for the proper amount of time

You may be surprised to time yourself during your next brush and find that you are not brushing even close to your dentist's recommended time. Each cleaning should be done for at least 2 minutes! Set a timer on your bathroom sink to make sure you reach the full time. Or play a favorite song on your phone that lasts for the recommended 2 minutes. Entertainment and timer all in one! Just don't forget to be mindful of your brushing technique.

Brush at least twice

We've all heard this one before, but you'd be surprised how many people, especially children, skip this step. Make sure that you are brushing at least twice a day, and it's even recommended that 3 times a day is ideal.
These are just a few tips from the most trusted dentist West Goshen residents have come to rely on. As always, we care about you and your oral health. If you have any concerns or simply need to schedule your next cleaning, give us a call or contact us online.
Book My Appointment
610-431-0600