Tips for Early Childhood Dental Care From the Best Dentist West Goshen Offers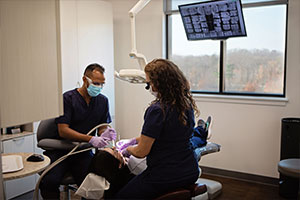 For every one topic concerning child care, there exists another 5 differing opinions. Sometimes wading through all the well-meaning advice can be exhausting and confusing to say the least. At Chester County Family Dentistry, we know that you want to turn to someone you can trust when it comes to your child's dental care. How about the best dentist West Goshen residents love?

Drs. Montgomery and Dunn are both dedicated to providing you with not only the best in-office care but also the most thorough information you need for all of your at-home dental routines.
Get Started
So what do you need to know about early childhood dental care?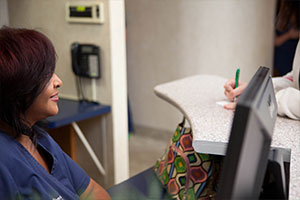 It's never too early!

While it's not necessary to bring your child in for a dental visit until their first birthday, there are many things you can do in the meantime to ensure good dental health.
Don't let your baby fall asleep while feeding (bottle or breast). When this happens, the milk sits on the gums causing the absorption of the "sugars" to affect the health of the gums. This can weaken future teeth, bringing on a greater likelihood of cavities.
Use a soft clean washcloth or gauze to gently rub your baby's gums after feeding. This not only removes any of the sugars sitting on the gums, but it also conditions your child to the feeling of "brushing" the teeth. You can even make this a fun bonding time, singing a certain tune every time you do this and making good eye contact to promote connection and security.
As the best dentist West Goshen residents have seen, Dr. Montgomery also recommends beginning intentional brushing with the eruption of the first tooth. Use a soft-bristle baby brush and gently rub the tooth and surrounding gums with water or a fluoride free toothpaste. Make sure that you speak to your dentist concerning the correct time to start using fluoridated toothpaste with your child's brushing. Normally, it will be no earlier than 2 years old, as children under that age are unable to resist the urge to swallow.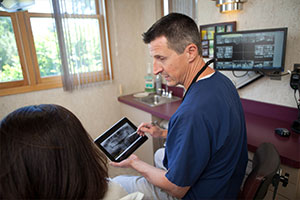 Adding all of these steps to your baby's routine will ensure an excellent start on her dental health!
When it's time to schedule your first visit, the best dentist near West Goshen, Chester County Family Dentistry, would be delighted to service you and your child in our office. Call us if you're ready to start the next step in excellent oral care for your baby.
Book My Appointment
610-431-0600