In Your Search for an Exton Dentist, Know Exactly What You're Looking For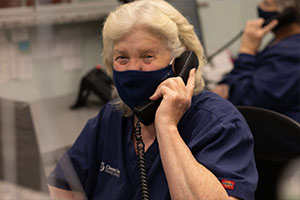 At Chester County Family Dentistry, we serve patients from every corner of Pennsylvania. As the most trusted practice by residents seeking an Exton dentist, CCFD offers state-of-the-art technology and an immensely comfortable atmosphere. Our highly skilled dentists, Dr. David Montgomery and Dr. Ryan Dunn, take the time to truly get to know each individual as well as their specific dental needs. If you've been searching for an Exton family dentistry, we hope you'll join the countless patients who have made CCFD their dental home.
Get Started
Looking for Safe, Trustworthy, and Friendly Exton Dental Care?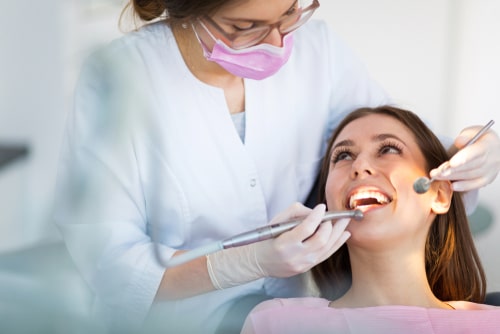 Individuals looking for an Exton dentist need only turn their attention a few miles north. Nestled in West Chester, CCFD routinely serves patients from Exton and surrounding areas. In addition to dental checkups and cleanings, we offer:
Dental Implants

Missing teeth can lead to a number of problematic dental issues. Jaw alignment, the bite, and the overall appearance of a healthy smile are affected when a permanent tooth is lost. To help prevent these potential problems, Dr. Montgomery and Dr. Dunn provide patients with natural-looking dental implants, with single-tooth, multiple-tooth, and supported-removable options.

Porcelain Veneers

For patients seeking a smile makeover, porcelain veneers are a beautiful, lasting solution. Veneers are porcelain shells made to fit over your natural teeth. They can help to improve imperfections, make for a more symmetrical appearance, and create a gorgeous smile.

Cosmetic Dentistry

In addition to attractive dental implants and porcelain veneers, patients can achieve the smile of their dreams with inlays and onlays, orthodontic solutions, dental bonding, and Opalescence teeth whitening services.

Innovative Approaches

From digital X-rays to intraoral cameras and more, Dr. Montgomery and Dr. Dunn utilize the latest dental approaches and technology to ensure patients receive precise and swift diagnoses.

Mercury-Free Dentistry

With increased awareness about the concerns of mercury poisoning related to amalgam fillings, CCFD has made the safe removal of fillings containing mercury a priority. It's also our standard procedure to use safe composite fillings. Not only do patients appreciate that composite fillings are free from mercury; they also love their natural look and feel.
Whatever dental needs you require, our CCFD team is skilled and experienced in performing a range of services. We also understand the importance of honoring busy schedules. In an effort to provide optimum convenience, our offices are open on Saturdays. We also offer early morning and late night hours throughout the week.
Ask the Experts
Creating Lasting Relationships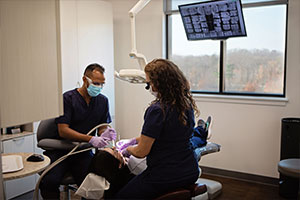 The dentist office doesn't have to be a scary place or even a boring place! As your choice for a dentist near Exton, CCFD has created an atmosphere that puts people at ease. We use relaxation tools like music and multimedia devices. In addition, we provide wireless internet access.

We also offer nitrous oxide. This odorless gas is administered through a mask to help calm nerves before a dental procedure. There are no adverse side effects, and patients are back to normal in no time.

No matter what dental service you require—from cleanings and checkups to root canals or teeth whitening—our staff is committed to your safety and comfort.

Our dedication to patient safety and comfort, in addition to our array of comprehensive dental services, has helped CCFD establish lasting relationships with clients.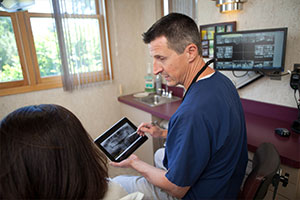 Take a look at what a couple of our patients have to say:
"Our experience was fantastic, especially since my daughter was terrified of getting her cavities worked on! Ms. Renee and Dr. Ryan were extremely patient, kind and caring with my eight-year-old daughter. I would highly recommend this practice to anyone." — Victoria G.
"Welcoming and professional staff, an on-time appointment, thorough care, complete explanations and painless!" — Robert R.
"Love them. My daughter is finally not afraid of the dentist. Great staff and Dr. Ryan is my favorite. Danielle is my daughter's fave. Thank you all for making the dentist, no longer a nightmare for Cate." — Mona Z.
Whether you're seeking an Exton dentist or dentist Lionville, PA patients trust, CCFD is here to help! To make an appointment with Dr. Montgomery or Dr. Dunn, call us anytime.
Book My Appointment
610-431-0600