Everything You Need to Know About CCFD: Top-Tier Dentistry For Children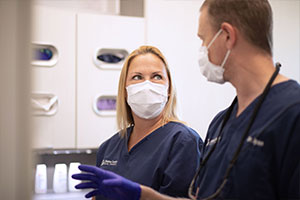 When parents search "pediatric dentist near me," they're often looking for a few contributing factors. Safety, comfort, comprehensive services, and experienced dentists are among some of the top criteria parents and caregivers want. Is this a tall order? Not at Chester County Family Dentistry.

As Chester County's primary source for dentistry for children, the entire dental team and doctors at CCFD are dedicated to offering the best in dental care and comprehensive dental services.

When it comes to the best choice of dentistry for children and teens, find out why CCFD is the preference among Pennsylvania residents.
Get Started
The Best Dentistry for Children Begins with Excellent Leadership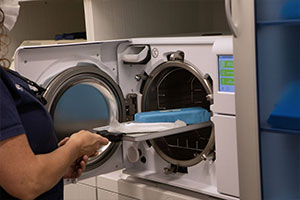 At CCFD, we understand the trepidation that sometimes comes with visiting the dentist. As parents, you want your children to feel safe and comfortable while knowing they're receiving the best possible dental care.

The essential foundation of reputable and trusted pediatric dentistry office has much to do with its leadership. Children's dental care needs to be provided by qualified, experienced individuals with gentle hands.

Dr. Dave Montgommery and Dr. Ryan Dunn both have deep roots in the West Chester community (and beyond).

Graduating with top honors from the Medical College of Virginia in 1994, Dr. Montgommery is repeatedly recognized by his peers as one of Main Line Today Magazine's Top Dentists. He is currently pursuing a Fellowship in the Academy of Dentistry.

Dr. Dunn, who graduated in dentistry at Temple University, has been practicing in the Philadelphia area for twelve-plus years.

Together, Dr. Montgommery and Dr. Dunn, are committed to providing the most advanced and innovative approaches in dentistry—including dental care for children. It also helps that both dentists have children of their own!
Ask the Experts
Exemplary Dental Care and Services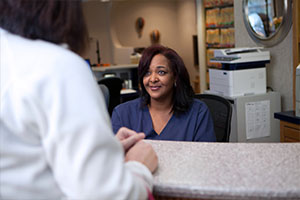 Our entire CCFD staff strives to provide compassionate, gentle dental care for children. It's our goal to make each and every dental visit a positive experience by maximizing the best dental health practices. This includes helping parents and children educating themselves on oral hygiene tips for success, preventative dental care, and more.

We also offer plenty of tools and services to accommodate children during their visits. Take a look:
Nitrous Oxide

Also referred to as "laughing gas," nitrous oxide can help put children at ease during a dental procedure. This safe sedative is administered through a mask. Your child will feel relaxed or sometimes "heavy" but will remain awake during treatment. As soon as the nitrous oxide is removed, the effects of the sedative dissipate quickly.

Satellite Radio & Streaming Music

We offer children the opportunity to listen to their favorite tunes during cleanings and treatments. We have numerous streaming, satellite radio stations to choose from.

Wireless Internet

While waiting for an appointment, family members can make use of our free in-office Wi-Fi.

Patient Education Material

Dental education is one of our priorities. We empower families to maintain top oral hygiene habits and routines by offering a variety of multimedia parent education materials.

Mercury-Free Dentistry

Mercury, found in amalgam dental fillings has become a growing concern within the dental community. Certain levels of mercury can cause "mercury poisoning. This is especially dangerous for pregnant women and small children. At CCFD, we practice mercury-free dentistry by utilizing composite fillings. Composite fillings are comprised of powdered glass and acrylic resin, which, in addition to being safer than mercury fillings, offer a more natural appearance. They will resemble the rest of your child's teeth!

Tools For Precision Diagnosis

We don't want children to have to sit in the dentist's chair any longer than they must. Most of the time, they don't want to either. Having expert diagnostic tools such as an intra-oral camera, surgical telescopes, radiation-free cavity detection, and digital radiography means a more precise and rapid diagnostic process. These innovative tools help Dr. Montgommery and Dr. Dunn to identify problem areas much more quickly. The days of utilizing more primitive instruments and approaches are over.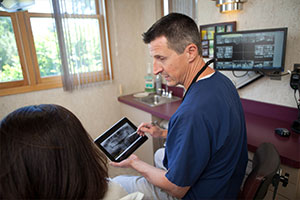 Whether your child needs a simple and routine cleaning or a more involved procedure, such as a cavity filling or root canal, Dr. Montgommery and Dr. Dunn are able to provide any and all of these services under one roof. And, our front-desk staff works to accommodate busy family schedules by offering convenient appointment dates and times.

Did you know that, in addition to Saturday hours from early in the morning to early afternoon, we offer late appointment times on Tuesdays and Wednesdays, from 11:00 am to 8:00 pm? And, for families that need an early start, we offer early visits starting at 7:00 am on Monday, Thursday, Friday, and Saturday.

No matter what demands your family schedule must meet, CCFD does our best to find the most convenient options.
Setting Up Your Child For Success
Many new parents wonder when they should take their child to the dentist for the first time. It's not uncommon to wait until a toddler has most of his or her teeth. However, did you know that the American Academy of Pediatric Dentistry (AAPD) recommends all babies see a dentist by their first birthdays or when the first tooth emerges?

The sooner and more regularly you take your child to the dentist, the more accustomed she or he will be to dental visits. Establishing routines, such as the recommended six-month dental cleaning and checkup, will also ensure that your child's oral health is on track. Coming in for appointments regularly also helps Dr. Montgommery and Dr. Dunn flag any potential dental issues early. This can prevent more serious dental problems from occurring.

In addition, visiting the dentist on a regular basis will help children understand dental accountability as they grow. The CCFD dentists will encourage your child to keep:
Brushing twice daily with a soft-head toothbrush
Using fluoride dental products (toothpaste, mouthwash, floss)
Utilizing an interdental tool such as floss or a floss stick at least once a day
Drinking lots of water every day
Reducing sugar intake, especially sugary sodas
Eating more fruits and veggies
Whether you are a first-time parent looking for a pediatric dentist or any parent seeking a new dental home, consider Chester County Family Dentistry for top-quality care for your little one.

To schedule an appointment, call one of our friendly, professional CCFD team members today.
Book My Appointment
610-431-0600