CCFD Is the Dentist Downington Moms Choose for Pregnancy Dental Care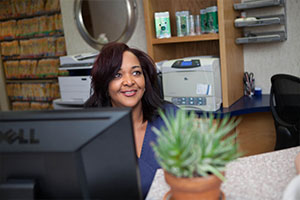 Pregnancy is a unique time of anticipation and planning. Many moms-to-be zero in on how to best care for their body and maximize the health and wellbeing of their developing baby. As the focus shifts towards striving for a healthy diet, exercise, and rest, it's important not to forget about the importance of oral health. At Chester County Family Dentistry, the dentist Downingtown residents love, we are excited and ready to support the needs of expectant moms.
Get Started
Seeking a Dentist Downington Moms Choose? Look No Further Than CCFD!
Did you know that pregnancy can increase the likelihood of developing cavities? Research shows that both consuming more carbohydrates and morning sickness can lead to tooth decay. This is because both carbohydrates and morning sickness expose the teeth to acid that wears down the tooth enamel. According to studies, as many as 60% to 75% of pregnant women have gingivitis.

The good news … there are steps you can take to protect both your teeth and the health and wellbeing of your growing baby.

As the choice for Downingtown family dentistry needs, CCFD helps to ensure the dental health of pregnant moms and eventually, future new little patients! To maintain healthy smiles, keep these five dental pregnancy protocols in mind when searching for the best possible dental office:
Brush and Floss Regularly

For some expectant moms, it's hard to eat or drink if you're experiencing morning sickness. The smallest act can trigger a gag reflex—and sadly, brushing and flossing can do the trick. One of the ways to mitigate the risk of gagging is to switch to a bland toothpaste. In fact, the more bland the better! Also, consider using interdental flossing tools in place of floss so your hands aren't required to be inside of your mouth. If brushing is simply out of the question, try swishing a mixture of water and one teaspoon of baking soda to help neutralize acids in your mouth.

Consult With Your Dentist

Routine visits are safe and encouraged during pregnancy. Some dental procedures should ideally take place during the second trimester to reduce the amount of time required to lay in a supine position. Be sure to inform your dentist of any changes in medications or any information from your OBGYN specific to your pregnancy. This is especially important if your pregnancy is high risk or if there are other medical conditions or concerns.

Monitor Any Oral Health Changes

Since pregnant women are more prone to cavities and gingivitis, it's wise to keep an eye on any changes you experience. If your gums begin to bleed or you experience sensitivity to hot and cold food and beverages, consult your dental practice right away.

Eat Healthy For You and Two!

Eating nutrient-rich foods containing Vitamins A, C, and D, as well as foods containing protein, calcium, and phosphorus are all essential for the development of strong and healthy teeth. Your baby's teeth begin to develop between the third and sixth months of pregnancy. In addition to nutrient-dense foods, choose foods that are low in sugar. Raw vegetables and fruit, yogurt, and cheese are a few examples. Always follow the advice of your physician.

Prepare for What's to Come

Once your baby arrives, get a head start on caring for his or her budding teeth. By six months, many babies' first teeth appear. Get your baby used to brushing by wiping his or her gums with a clean moist cloth. When that first tooth peeks through, continue to use a soft cloth until she is ready to try her first toothbrush! And, don't be afraid to ask Dr. Montgomery and Dr. Dunn for additional tips for best baby oral hygiene practices.
Ask the Experts
CCFD's Commitment to Comfort and Safety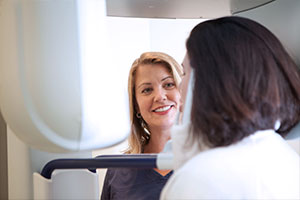 Downington moms—why leave your comfort and safety to the results of a "dentist near me" search, when you can seek the trusted dental care provided by Chester County Family Dentistry. At CCFD we're here to help you navigate the dental needs of your growing family. It's our privilege to serve as your dental home in a convenient location near you.
Just found out you're expecting? Congratulations!

Be on your way to optimal pregnancy health by scheduling an appointment now. Or, give us a call any time to set up a tour or ask questions about any of our dental services
Book My Appointment
610-431-0600