Best Dental Practice Near Downingtown PA
The Best Dental Practice Near Downingtown PA For Special Needs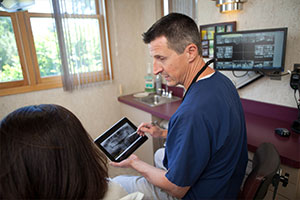 There's already so much to keep track of as the main caregiver for a family member with special needs.

Taking care of another person is a full-time job and one that rarely gets the respect that it deserves.

The best dental practice near Downingtown, PA acknowledges the toll that caregiving can take on a person. Our goal is to come alongside caregivers to offer support, helpful information, and excellent dental care for your family member and you.

If you are thinking about scheduling a visit to the best dental practice near Downingtown, PA we'd like to help you get prepared. Here are a few things that you can keep in a to-go bag, ready to pick up on your way out to the car:
Medical History

Every medical professional asks for this. To make things easier on you, type up a medical history using a form you've previously filled out as a guide. Save it for future edits or additions. Instead of filling out a form at every new visit, just take a copy of this medical history and attach it to the required form. You can also keep a copy of it in your purse or backpack to have on hand for emergencies.

Medications List

Similarly, you can keep a list of your family members current medications on a computer to edit and print as needed. Bring this list to any type of appointment.

Contact Info

It is always good to have healthcare providers in the loop as to what's going on in your loved one's medical situation. Keep a list of names and numbers of doctors, other caregivers, and/or family members, and your own contact info so that your team of providers can easily contact each other if necessary for routine care or emergencies.

List of Questions/Concerns

We recognize that it's easy for anyone to forget what they wanted to discuss once they've arrived at their appointment, but especially if you have a million other details to keep track of as a caregiver. Write down any questions or concerns you want to discuss with the best dentist in Downingtown, PA in a notebook that you'll keep in your to-go bag.
Get Started
The Best Dental Practice Near Downingtown PA Cares
Your concerns as a caregiver are our concerns as providers of Downingtown general dentistry and dentistry specialties. Dental appointments can be tricky for special needs patients, and anxiety levels run higher in some situations. If you are concerned about how your loved one might react to their appointment, we will have nitrous oxide on hand (free of charge) to calm things down.
Give Chester County Family Dentistry a call for your special needs dental appointment.
Book My Appointment
610-431-0600