Pediatric Preventative Care West Chester, PA
3 Consequences Of Life Without Pediatric Preventative Care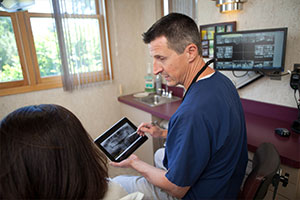 Chester County Family Dentistry is a family-focused dental office that has had the pleasure of serving Chester County for over 5 years. Chester County Family Dentistry considers their patients to be a part of their family, and take the health of their patient's mouths very seriously. An important aspect of dentistry is preventative care, and meanwhile we tend to focus on adults who develop issues over time, it all starts with pediatric preventative care.pediatric preventative care

The health of a child's mouth creates an important foundation.

With the impurities that adults tend to put in their mouth such as alcohol, soda, tobacco and drugs, we gloss-over the fact that kids can experience impurities just as bad as adults. A few mistakes parents make are:
Allowing babies to sleep with a bottle.
Not taking a child, no matter how young, to the dentist for regular check-ups.
Not providing an example of good dental hygiene by teaching children as young as 6 months how to brush their teeth.
Get Started
Consequences to poor pediatric preventative care with the 3 B's.
Bottles

Letting babies sleep with bottles causes tooth decay. Many people don't think tooth decay in children is a big deal because the teeth fall out, typically starting at age 5. This is not the case. When tooth decay begins, it spreads onto the child's permanent tooth as well, causing a risk of that child losing teeth.

Brushing

Not teaching children how to brush and take care of their teeth will cause bad habits growing up, and ultimately leading to poor dental health that can affect the rest of their body as well. Gum disease is proven to cause heart attacks in adults, especially those with diabetes.

Behavior

Instilling responsibility and good behavior towards a child's dental health will help them with trips to the dentist. If you do not teach children appropriate behavior, there is a good chance that they will not allow a dentist to work with them when an emergency arises.
Chester County Family Dentistry is here to help. Allow us to give you the tools you need to be sure that your child has a healthy, happy smile. Contact us today for more information.
Book My Appointment
610-431-0600