Best Dentist in Exton, PA
What You Need to Know When Choosing the Best Dentist in Exton, PA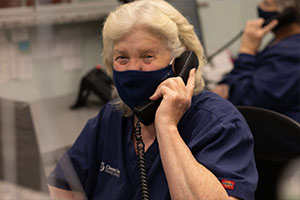 Choosing a dental healthcare provider for you and your family can be a complicated decision to make. Not only should you work with the most skilled dental health team, but people who care and will build a relationship with you and your loved ones.

At Chester County Family Dentistry, relationship-building and patient-centered care are our priorities. When residents seek the best dentist Exton, PA has to offer, they turn their attention to nearby CCFD in West Chester.
Get Started
When it Comes to the Best Dentist Office Near Exton, it's CCFD for the Win!
The CCFD team, conveniently located in West Chester, PA, consists of a staff of highly skilled dental professionals who have you and your family's wellbeing in mind. Led by a team of two doctors who consistently appear on Main Line Today magazine's list of "Top Dentists," Dr. David Montgomery and Dr. Ryan Dunn treat each and every patient with the respect and quality care they deserve.

Another reason why CCFD receives consistent marks as the best dentist Exton, PA residents rely upon, is due to their comprehensive and diverse dental services. From cleanings and checkups to cosmetic dentistry and more — CCFD has the whole family covered.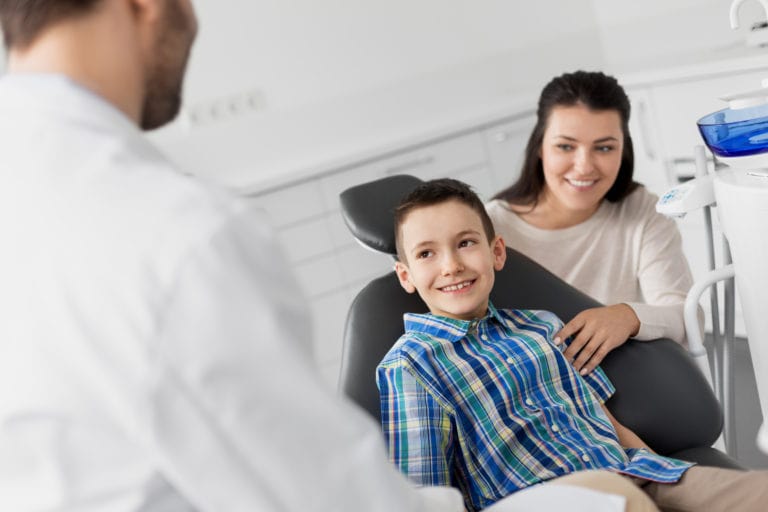 Check out a condensed list of our many dental treatments and services:
Dental Implants

Missing teeth can cause an array of dental problems. In addition to affecting self-esteem, a missing tooth can also affect the alignment of your teeth, make it problematic to chew food, and other issues. Dental implants can help restore a beautiful, natural-looking smile while also supporting the healthy, remaining teeth.

Teeth Whitening

Sadly, over-the-counter teeth whitening kits and toothpaste can only lighten the teeth so much. And, some may even cause more harm than good, eroding healthy tooth enamel. At CCFD, we offer patients professional results with OpalescenceTM teeth whitening systems. Patients love the look of their whiter, brighter teeth after receiving teeth-whitening treatment.

Mercury-Free Dentistry

In our commitment to safety, Dr. Montgomery, Dr. Dunn, and our dental hygienists have received special training in the safe removal of amalgam fillings containing mercury. We also offer composite fillings, which are safer and more attractive than amalgam fillings. Composite fillings are made to mimic the appearance of your natural teeth.

Porcelain Veneers

Similar to dental implants and teeth whitening, porcelain veneers are designed to help improve your smile. Veneers are made to cover imperfections of the tooth, such as a chip, crack, or discoloration. Provided that you take proper care of your veneers, they can last for several years, helping you achieve the smile you've always wanted.

Dental Bonding

When a patient seeks to resolve dental issues such as gaps between the teeth, a chipped tooth, misaligned teeth, crowding of the teeth, tooth discoloration, or an uneven smile, Dr. Montgomery and Dr. Dunn may suggest taking advantage of tooth bonding. The liquid color selected will match the natural color of your tooth, allowing you to have a blended, bright, and beautiful smile.
Ask the Experts
Even More Things to Love About CCFD as Your Choice of Dentist Near Exton, PA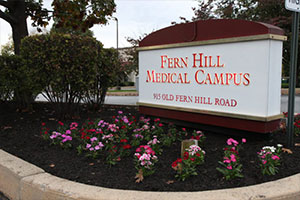 In addition to offering patients of all ages and stages a wealth of dental options, CCFD is also known for excellence in comfort and education. It's our job to ensure you remain at ease and informed — no matter what dental procedure you may be considering. To help keep our patients calm, relaxed, and free from dental anxiety, we offer:
Nitrous oxide
Soothing music
Educational materials
Wireless internet access
No matter what dental service you need, rest assured knowing that CCFD has helped countless patients to achieve gorgeous smiles and optimal oral hygiene and health. Our dentists and hygienists are deeply rooted in West Chester communities, with a commitment to achieving the best in customer satisfaction outcomes and long-term relationships.

To begin the process of experiencing the best dentist near Exton, PA for yourself, schedule an appointment now. Or, give us a call any time to set up a tour or ask questions about any of our dental services.
Book My Appointment
610-431-0600