Best Dental Office West Chester
What Makes Us the Best Dental Office West Chester Has to Offer?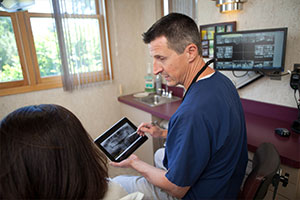 You and your family have many options when it comes to choosing a dental practice. However, why settle for secondary service when the best dental office West Chester has to offer is right around the corner? Chester County Family Dentistry has been serving families like yours for decades. Over the years our patients have discovered the many reasons that we are the best dental office West Chester has to offer, and we invite you to explore them as well. We would love to have you as a part of our family!
Get Started
Outstanding Services
At Chester County Family Dentistry, you will experience state of the art care in our modern facilities. Our doctors have continued pursuing their education, ensuring that the you get the benefit of the latest methods and technology for cleanings, surgery, and everything in between.

Our services include preventative, restorative, and cosmetic care. Our first priority, of course, is helping you to maintain your naturally healthy and beautiful smile. However, we realize that accidents, as well as regular wear and tear, do happen. We are able to help restore the health and appearance of your smile with a range of services, including dental implants, teeth whitening, bonding, and veneers.
Ask the Experts
Personalized Care
Of course, it wasn't just our excellent procedures which made us stand out as the best dental office West Chester residents could find. We believe that it was our personal and caring nature which has made the difference. Paying attention to those little details, like fully explaining a patient's' procedure or making sure everyone is comfortable, can make all the difference. When you are a part of our practice, you're a part of our family. We look forward to meeting you, serving you, and giving you and your family something to smile about with every visit.
Book My Appointment
610-431-0600