West Goshen Trusted Dentist
The West Goshen Trusted Dentist You Need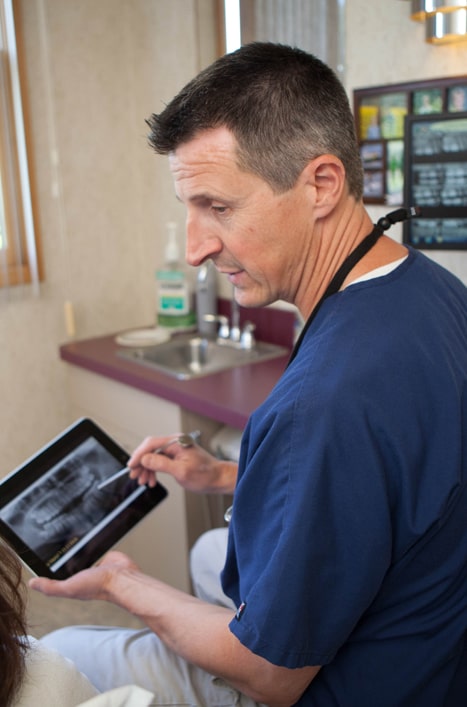 "Making you smile is almost as important to me as improving your smile! It is very gratifying when we can turn our patients into friends who enjoy coming in for a visit." – Dr. Dave J. Montgomery, D.D.S.
At Chester County Family Dentistry, we strive to not just be good, but to be the best. We have an excellent staff of dentists, dental assistants and hygienists that ensure you are provided with the best care available from the West Goshen trusted dentist you need.

In addition, we don't bother with sales pitches or empty promises, because we care more about developing relationships with our patients. Afterall, we treat all of our patients like family.

Our dentist, Dr. Dave, has been selected by his peers for the last ten years for Main Line Today Magazine's "Top Dentists," as well as numerous other rewards. Dr. Dave also continues his education in the expanding field of dentistry, staying on top of and contributing to cutting edge research. However, these awards aside, what Dr. Dave and his staff really care about is making your family feel at home.

At Chester County Family Dentistry, we stress the importance of good dental education in maintaining excellent oral health. We know that good dentistry isn't just about what happens in the dentist's chair, but what is happening at home. We take the time with our patients to explain the importance of dental healthcare, and what you can be doing at home to keep your mouth healthy. In addition, you can be sure that we will walk you through any procedure you need to ensure that you feel prepared and anxiety-free.

To experience the best West Goshen trusted dentist, contact Chester County Family Dentistry today! We would love to have you join our family of satisfied customers, and work with you towards a healthier smile. Afterall, making you smile is just as important as improving your smile.
Book My Appointment
610-431-0600