West Chester Borough Dentist
Seven Services You'll Love About this West Chester Borough Dentist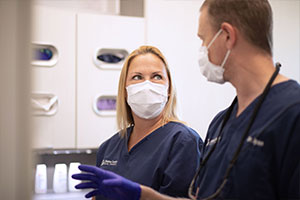 There are numerous reasons why Dr. David Montgomery is the favorable pick for West Chester borough dentist, alongside his colleague, Dr. Ryan Dunn. Both dentists come with decades of combined education and experience, practicing advanced approaches in dentistry. Even beyond their extensive individual assets, as two parts of a whole professional, friendly and knowledgeable staff at Chester County Family Dentistry, they collectively offer a diverse and rich menu of dentistry services in which the entire family can take advantage of.
Get Started
Looking for a Reason to Choose a Particular West Chester Borough Dentist?
We can give you seven reasons to pick Dr. Montgomery or Dr. Dunn as your designated West Chester borough dentist. Check out the following seven dental services offered at CCFD:
A Variety of Dental Implants

Beyond aesthetics, the absence of teeth can create problems with jaw alignment, speech and more. CCFD provides a diverse range of strong, natural-looking and lasting titanium dental implants to prevent problems from occurring as a result of missing teeth.

Mercury-Free Dentistry

To make sure patients don't experience any of the adverse effects of mercury–including poisoning–our dentists are trained in the safe removal of amalgam fillings. We use safe, effective composite fillings that come with the added benefit of a more natural and blended appearance to your real teeth.

Cosmetic Dentistry

Although feeling good is mostly an inside job, we recognize the benefits that a desirable smile from the outside brings. We offer an expansive menu of cosmetic dentistry procedures to help you meet your perfect-smile goals.

Bonding

Whether a tooth is cracked or broken as a result of injury, teeth grinding or the passage of time, bonding can significantly improve the look of damaged teeth.

Porcelain Veneers

Not only do porcelain veneers mimic the look and feel of real teeth, they can be an excellent solution for stained and discolored teeth, oddly shaped teeth and gaps in the teeth.

Teeth Whitening

At CCFD, we use the Opalescence™ teeth whitening system. While home remedies and OTC teeth whitening kits only go so far, Opalescence™ Boost is far more potent, producing a beautiful, lasting, bright and vibrant smile.

Digital X-rays

Are digital x-rays really that important? For our clients, yes! As opposed to antiquated traditional x-rays, digital x-rays produce faster and more accurate results to help us be as precise as possible in diagnosis and treatment.
Ask the Experts
What Happens Next?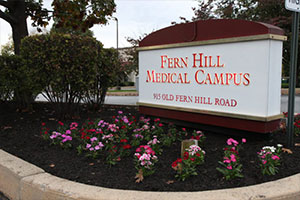 The answer to this question is entirely up to you, but if you're looking for the most reliable, technologically innovative and patient-oriented West Chester borough dentist, we'd love to help you get started by scheduling a visit. Or, if you have questions about any of our services listed here or other areas of our website, please contact us anytime using a button below!
Book My Appointment
610-431-0600