Trusted Dentist In West Chester
The Level of Education A Trusted Dentist In West Chester Must Receive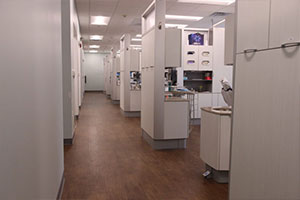 Did you know that in every state in the U.S. there is a requirement for dentists to continue their education even after they've been licensed and start practicing? This is actually fairly unique compared to other medical branches. And the most trusted dentist in West Chester is no exception.

The average dentist completes four years of dental school (after four years of regular four-year college) and then moves on to board exams, one national and one state or region based. Dental specialists often go to school for up to six more years after their first four, and then they also take the two require board exams. There are eight specialties that are recognized by the American Dental Association such as Pediatric Dentistry, Orthodontics, and Oral Radiologists.

There are all kinds of educational seminars and meetings attended in order to keep up to date with the latest dental technology and techniques. This means that the most trusted dentist in West Chester is constantly learning so that you can receive better care.
Get Started
The Home of The Most Trusted Dentist in West Chester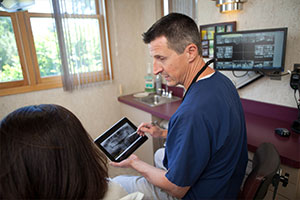 Chester County Family Dentistry has 9 professionals on staff who take their positions of care very seriously and therefore they take their education seriously. In fact, Dr. David Montgomery, D.D.S. (Doctorate of Dental Surgery) has received awards for Outstanding Student in Periodontics and General Dentistry. He has also been selected as Main Line Today Magazine's Top Dentist for the past 10 years. Even Dr. Dave's own dental peers think he is a top trusted dentist in West Chester.

We would love for you to experience what it's like to be treated by such a trusted dentist in West Chester. If you're in need of a regular dental exam or a procedure that is more specialized, such as dental implants or teeth whitening, Chester County Family Dentistry is perfect for you.
You can make an appointment by clicking a button below!
Book My Appointment
610-431-0600