Most Trusted Dental Office Paoli PA
Qualities of the Most Trusted Dental Office Paoli PA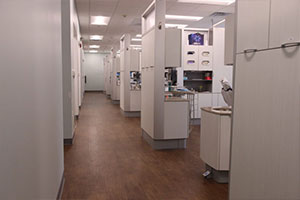 You're looking for a trustworthy practice to care for and maintain your tooth health. Living in Paoli, PA? We want to tell you our philosophy on what distinguishes a good dental office from a great one. These are the qualities we believe ought to be associated with the most trusted dental office Paoli PA:
We emphasize precision and accuracy. Our staff are highly trained professionals at the cutting-edge of their field. We use the newest and most effective technologies for diagnosing tooth problems, such as intra-oral camera and surgical telescopes.

We believe in patient education. We always treat you as a partner in your own tooth health. Therefore, we have information protocol which we follow before and after every major procedure. When it comes to a simple cleaning, we carefully ascertain your needs and help you find the best ways to take care of your unique teeth.

Your time and comfort are most important to us. The most trusted dental office Paoli PA must finally be focused on the patient experience. Unlike many medical practices, we care about the human element. Many of our patients come to see us as friends because of our friendly and comforting atmosphere.
Chester County Family Dentistry has the qualities that the most trusted dental office Paoli, PA can offer. We'd love to assist in you and your family's quest for clean and healthy teeth. Your well-being is our priority!
Book My Appointment
610-431-0600