Most Trusted Dentist Office near Downingtown
Must-Have's For the Most Trusted Dentist Office near Downingtown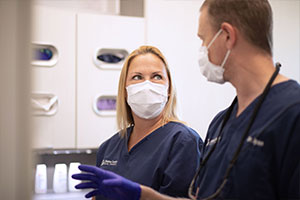 We are the most trusted dentist office Downingtown locals choose for three important reasons: we provide a variety of dental services for the whole family with excellent results, we respect our patients, and we have a high standard of care. Our two premier dentists, Dr. Dave and Dr. Dunn, are well-educated and pursue excellence in their field so that they can administer the latest in dental healthcare to their patients.

In our office, strict sanitation protocols are one of our top priorities for every patient's safety. We have created an efficient and clean environment for quality dental care. At the same time, we do everything to maintain a light and welcoming atmosphere. Studies have shown that a trusted dental center must take the feelings of patients into consideration. Cultivating a calming environment so that patients feel like they can ask questions and voice their concerns freely is integral to offering the best Downingtown family dentistry.

And in keeping with our desire to alleviate any anxiety a patient might feel, we have the following for complimentary use:
Nitrous Oxide
Satellite Radio
Wifi
Patient Education Multimedia
As the most trusted dentist office in Downingtown, we have a responsibility to provide our patients with treatments and care for every dental need. And true to the title of Downingtown family dentistry office, we treat patients of all ages. We offer both routine and cosmetic dental services including dental implants, teeth whitening, bonding, digital x-rays, ceramic crowns, porcelain veneers, and more. We also have mercury-free dentistry for our clients who prefer it. Our dentists take time with each appointment to discuss what they view as the best course of action for the patient and explain any processes step-by-step for full understanding.
Experience the Most Trusted Office in Downingtown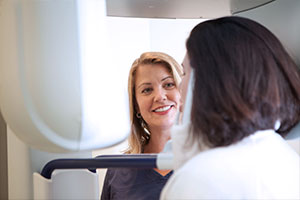 To get in touch with the most trusted dentist office Downingtown has to offer to give Chester County Family Dentistry a call at 610-431-0600. Our staff can schedule you for an appointment at a time that works for your schedule.

If you're worried about the financial aspect of your dental care, we offer financing options for patients with and without insurance. If you have insurance coverage, we can help you with all the necessary paperwork. If you do not have dental insurance, we offer a 5% senior discount and financing options through CareCredit. Don't let a lack of funds keep you from getting the dental care that you need.
Book My Appointment
610-431-0600