Most Trusted Dentist Exton
The Most Trusted Dentist in Exton, PA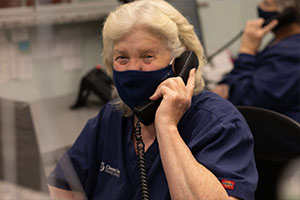 One of the biggest factors in a relationship is trust. If you don't trust someone else, you're going to have a hard time staying close, enjoying each other's company, or taking advice from each other. You should be able to trust the medical professionals in your life even more than your friends. Your doctor or dentist is responsible for your physical health. You should be able to go to them with any question or concern and feel that they will listen and act on your behalf. If you don't trust your current dentist, stop wasting your time and your money going to their office. It's important that you find a good dentist that you can trust. We are known as the most trusted dentist Exton locals have ever found.

There are many ways to go about finding a new and trustworthy dentist. These days most people hop online and look up dentist offices in their area. We know many people who have settled for less than ideal staff and dentists just because they're located close to their home or office. Location is important, especially if you take a lunch break to come get a cleaning or bring your kids in the car to their appointments. But location should not be your first or only deciding factor. When looking for the most trusted dentist in Exton, many of our patients stumbled across our website and decided to give us a try.

If you want more information about our office, what types of services we offer, or to know more about our dentists, contact us today. Our staff are professional yet friendly. Our dentists love their patients and their jobs. You can trust that we will take every one of your concerns into account when discussing treatment options with you. Call us, the most trusted dentist Exton residents love, today.
Book My Appointment
610-431-0600