Most Trusted Dental Office Near Paoli
The Most Trusted Dental Office Near Paoli, PA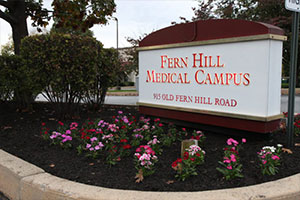 Looking for a new dentist in the Paoli area?

There are many reasons that Chester County Family Dentistry is considered the most trusted dental office near Paoli. Our approach to patient comfort, cost and payment plans, emergency care, and our practitioners qualifications are just a few.
Get Started
Four Distinctives of the Most Trusted Dental Office Near Paoli
Patient Comfort

You should feel comfortable with the individuals to whom you entrust your dental care. We take the time to listen to your concerns and to answer your questions. Our office and equipment is maintained to the highest of standards. At Paoli's most trusted dental office, your comfort is our priority. We want our patients to experience the same comfort and respect that we would want for our own family members.

Cost

Insurance plans and claim processes can be complicated and confusing. The administrative staff at the dental office paoli trusts can discuss your plan with you and walk you through the process step by step, helping you get the most out of your plan. For our patients without insurance, we offer flexible payment plans. We are fair about replacements and repairs to dental work done in our office.

Emergency Care

When you have a dental emergency, at the best dentist near Paoli, you can expect to be seen right away. When you call for a routine appointment, you should be scheduled within a week of your call.

Qualifications

The doctors and hygienists at Paoli's most trusted dental office are committed to constantly sharpening their skills with the latest techniques and materials. Continuing education is a priority!
At Chester County Family Dentistry, your comfort and time are a priority. We are committed to offering outstanding dental care in a friendly environment in the most trusted dental office near Paoli. Contact us today to schedule your next appointment.
Book My Appointment
610-431-0600