Finding the Best Dentist by Exton for your Family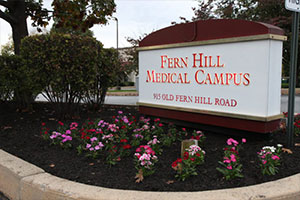 Finding a local dentist by Exton that is suitable for your family might seem like a daunting process, as there are several offices and doctors you might have the option to sift through. Your family's oral health is important to you, therefore finding the right dentist in your area is equally as necessary.

Dentist by ExtonMaybe you've just recently moved into the area, or are simply looking for a new dentist office by Exton. Regardless of your situation, conducting research might feel a bit overwhelming or redundant without some guidelines. Shopping for a new dentist might be easier by following these guides.
Get Started
3 Factors to Consider in your Search for your Family's Dentist by Exton
Status

The reputation of the dentist by Exton office is certainly a factor to consider, as you probably wouldn't trust just anyone to clean your family's teeth annually. One of the most accurate ways to research company status is to check and see if their website has patient testimonials posted. These are great resources to see what past and current patients have to say about the office.
If you have friends or family that have been to an Exton dentist, you could also ask them if they have any recommendations.

Environment

Go inside the office and check out the place if you can. Ask yourself some questions: Is the office clean? Is the staff friendly? Medical offices often more easily frighten children rather than adults, so a comfortable environment is a necessary part of the search.

Services offered

While this might seem obvious, researching offered services is an often-overlooked step when finding the best dentist office by Exton. Exton dentists should be eager, willing and able to perform more than just typical cleanings. Some of these procedures include dental implants, bonding, porcelain veneers, digital X-rays, mercury-free dentistry, and more.
Also, be sure to see if there are stress-free services included or offered to help your family feel more comfortable during any procedures. These can include a large selection of music, wireless Internet access, nitrous oxide and satellite radio.
Choosing the best family-friendly dentist in Exton doesn't have to feel unmanageable. Research the status, environment and offered services prior to making any commitments to be sure you're investing in the best.
Click a button below to contact our staff - get started today!
Book My Appointment
610-431-0600