Experience the Best Dentist Paoli Has to Offer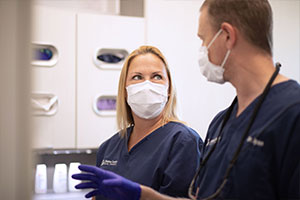 Are you ready to experience the best dentist Paoli has to offer? Then you are ready to experience Chester County Family Dentistry!

Experience the Best Dentist in PaoliAt Chester County Family Dentistry, we believe your time is as important as ours. We know how busy life can get, and we strive to make our practice accessible to you, without long waiting lists. Afterall, when you are our patient, you are family.

As a patient at Chester County Family Dentistry, you can expect to receive the highest level of treatment by the friendliest staff. We have a wide range of services, including veneers, bonding and tooth whitening – in addition to our regular cleanings and screenings. We also employ a wide variety of tools to help you and your family feel calm while at the dentist, whether you require some soothing music, educational multimedia, or even nitrous oxide!

Though we have the culture and friendliness of a small town dentist, we also have cutting edge technology that makes us stand out from the rest. Our intra-oral camera allows us to magnify problem areas up to 35 times and display these images on a flat-screen monitor. Therefore, we don't just tell you what we are seeing; we can show you. This camera helps us to properly diagnose and educate our patients about their oral health.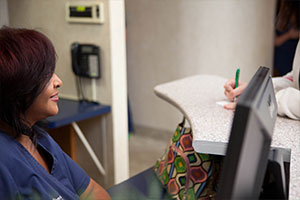 We also use laser cavity detection to detect cavities before they are even fully visible to the naked eye! This means that your Chester County dentist can determine the best course of action in treating decay before you experience discomfort. In addition, our digital radiography takes x-rays with only a fraction of the radiation present in traditional x-rays. Also, since we don't use film when developing x-rays, we are using no chemicals in our processing that could end up in the environment.

Our state-of-the-art technology, in collaboration with our friendly and welcoming staff, makes us the dentist your family needs. Experience the best dentist Paoli has to offer…at Chester County Family Dentistry!

Click a button below to get started!
Book My Appointment
610-431-0600