Three Facts Patients Seeking a Downingtown Dentist Should Know!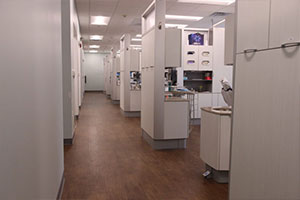 Do you know how long it's been since your last dental appointment? Six months? A year? Several years? To ensure best oral hygiene health and a beautiful smile it's important to maintain regular dental check-ups and cleanings. The American Dental Association (ADA) recommendation for scheduling dental check-ups is once every six months. If you've been seeking a Downingtown Dentistry, Chester County Family Dentistry is happy to serve as your dental home, source for best dental hygiene practices, and much more!
Get Started
Find Out Why Downington Dentistry Seekers Choose CCFD
For residents seeking a Downingtown Dentistry to fulfill their dental checkup and cleaning needs, they don't need to look far! In nearby Chester, PA, Dr. David Montgomery and Dr. Ryan Dunn provide expert and innovative dental services, which include:
Dental Checkups and Cleanings
Cosmetic Dentistry
Mercury-Free Dental Options
Dental Implants
Teeth Whitening
Even More Dental Services for the Entire Family!
Ask the Experts
Three More Reasons CCFD is the Trusted Choice for Downingtown Dental Services
In addition to providing the most innovative and advanced approaches in helping patients achieve best dental and oral hygiene habits, Dr. Montgomery, Dr. Dunn, and the entire CCFD team are dedicated to educating patients on just how much maintaining oral hygiene helps support overall health.

Take a look at three ways regular dental cleanings and checkups support optimum dental health:
Decreased Risk of Health Problems

The circulatory, digestive, reproductive, and respiratory systems are all connected to oral health. Neglecting cleanings and checkups with your dentist can lead to problems such as bad breath (halitosis), and bigger problems like diabetes, heart disease, and more.

Increased Opportunity to Maintain a Beautiful Smile

Regular cleanings remove plaque in hard-to-reach places as well as affording dental patients the opportunity to receive fluoride treatments to protect teeth. There is less opportunity for teeth to experience decay if routine oral hygiene is accompanied by regular cleanings and checkups.

Lowered Risk of Periodontal Disease

Periodontal disease is an infection in the tissue that supports your teeth. Gingivitis is a milder, more treatable form of gum disease. Bleeding gums, chronic bad breath, and red, swollen, or tender gums are all signs of gum disease, although sometimes gum disease exhibits no visible symptoms. Through regular visits, your Downingtown general dentistry experts can help diagnose, treat, and even prevent the development of gum disease.
Take the Next Step!
Whether it's been six months or six years since your last dental visit,Chester County Family Dentistry is here to help! We understand the importance of oral health and having a healthy smile. We look forward to meeting your Downingtown dental needs. Click a link below!
Book My Appointment
610-431-0600