Dentists West Chester, PA
For a Smile Makeover, Discover the Dentists That West Chester, PA Residents Choose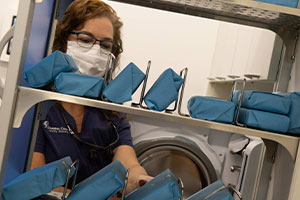 While most people routinely call upon their dentist for check-ups and cleanings, did you know that a local West Chester family dentistry has much more to offer? Chester County Family Dentistry provides a variety of dental services to improve the look and feel of your teeth, including cosmetic dentistry services. When it comes to the smile makeover you've always wanted, it may be time to visit the dentists that West Chester, PA patients praise.
Get Started
CCFD Is the Choice For Dentists That West Chester, PA Patients Trust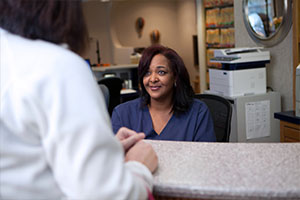 For dental patients with cracked, chipped or missing teeth, cosmetic dentistry can be a favorable option. At CCFD, we offer a number of cosmetic dental procedures to address the aesthetic and functional issues that prevent patients from having the perfect smile they've always wanted.

CCFD cosmetic dentistry options include:
Dental Implants

Missing teeth can lead to a number of issues such as misalignment of the jaw, loose teeth and more. To prevent potential problems and improve the look of a smile, dental implants can be secured to the empty spot in the jaw. Dental implants mimic the look and feel of natural teeth, helping patients restore a sense of confidence in their new teeth.

Composite Bonding

If a patient has discolored, damaged or decayed teeth, Dr. David Montgomery or Dr. Ryan Dunn will remove the decayed portion of the tooth and replace the space with a material resembling natural tooth enamel.

Teeth Whitening

At CCFD, we offer both in-office teeth whitening services and at-home teeth whitening trays with the advanced Opalescence ® teeth whitening system. The result is a brighter, whiter, beautiful smile.

Veneers

Similar to implants, veneers offer a solution to damaged and misshapen teeth, except veneers are affixed to existing teeth with a special adhesive.

Inlays and Onlays

When a tooth can't withstand a regular filling, Dr. Montgomery or Dr. Dunn may recommend a composite resin or porcelain inlay or onlay to help restore and protect the tooth.
Ask the Experts
A Family Dental Group You Can Trust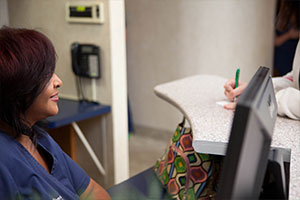 Patients seeking West Chester dentists choose Chester County Family Dentistry for the variety of dental services offered, extensive education and experience of Dr. Montgomery and Dr. Dunn, and for the exceptional customer service of the entire CCFD team.

If you've been searching for family and cosmetic dentists that West Chester, PA patients trust only to come up empty-handed, CCFD is here to help.
If you'd like to learn more about the services we offer or would like to schedule an appointment with us, click a button below to get started or call us now.
Book My Appointment
610-431-0600