Dentistry Office West Chester
Dentistry Office West Chester Combatting Dental Phobia
Most people don't jump for joy when they need to go to the dentist, but they'll do it because they know that it's good for them.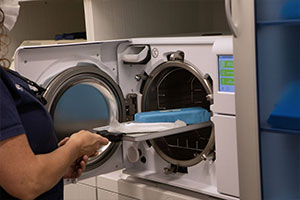 But there are people who actually experience such a deep irrational fear of going to the dentist that it is considered a phobia. When someone has a dental phobia, they will suffer through all kinds of pain and loss of normal eating habits rather than get it treated at a dentistry office, West Chester.

The reasons dental phobias develop can vary, but any wise dentistry office in West Chester will be familiar with these three causes:
Previous Experiences

If a person has had a bad experience with dental care in the past, they might assume that this will be an ongoing pattern, which sets up anxiety about seeing a dentist again in the future.

Fear of Pain

Almost everyone is afraid of pain, but just like previous bad experiences affect a person's desire to go to the dentist, so does the fear of pain. A person might have had a painful dental history, or they already experience dental pain and they don't want it to be exacerbated.

Not Being In Control

When a person is in a situation such as sitting in a dental chair with their mouth wide open and having all kinds of tools in and out of it, they might feel like they are not in control of the situation. This feeling can cause anxiety that could persist beyond that individual appointment. And a person might assume that they will have that same feeling every time.
Ask the Experts
An Understanding Dentist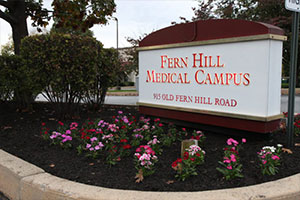 At Chester County Family Dentistry, we understand that all of our patients come in with different issues and different levels of comfort when it comes to getting dental treatment. We want to do all that we can to help every patient feel welcome and comfortable when they come into our office.

If you suffer from dental phobia or anxiety, please be assured that you will be treated with the utmost care and understanding. Our job is to make each of our patients feel safe as they are being treated.
If you have any questions or would like to set up an appointment, please contact us.
Book My Appointment
610-431-0600