Dentistry Near West Goshen
Restoring Your Relationship With Dentistry Near West Goshen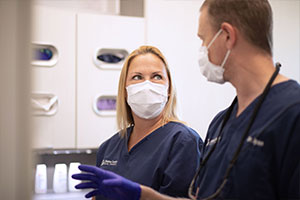 With that being said, an important human connection between others seems to have been altered or lost. The doctor-patient relationship has for many years been one of those critical relationships where patients commit their loyalty to a practice where they can feel connected with the staff. And similarly, a doctor or dentist pours their life's work into walking alongside a patient for years, treating them through various stages of life.

Dentistry Near West GoshenAre you looking for family-oriented dentistry near West Goshen, PA that you can form that important doctor-patient connection with? Consider for a moment whether or not you currently have a dentist who takes the time to ask how you feel or calm your nerves. Can you envision having a dentist who, along with his or her staff, all work to reassure you that you will be okay throughout a procedure? Do you know what kind of dentist in the West Goshen area you can relate to and trust?
Get Started
Smile Again With Chester County Family Dentistry Near West Goshen
If you need reliable and friendly family dentistry near West Goshen, you would be doing yourself a huge favor by checking out Chester County Family Dentistry.

As a patient in our office, you and your care would be our top priority. There is an understanding amongst our staff that a trip to a West Goshen dentist can be stressful for various individuals. We promise to go that extra mile to calm any nerves or discomfort you might experience. Once you visit our welcoming atmosphere, it is guaranteed you will love coming in for your dental appointment.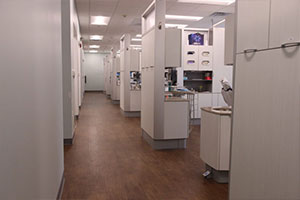 When you visit us, you will find:
An Attentive Staff And Atmosphere

Everyone from Drs. Munn and Montgomery to receptionists, we will always greet you warmly. We work to restore the relationship between the doctor and the patient.

A Stress-Free Environment

In our office, we embrace of stress-free methods such as plentiful amounts of nitrous-oxide and relaxing multimedia options.

Top of the Line Cleanliness

To ensure safety, our equipment and dental instruments are clean and sanitized to OSHA standards, using only the best in sterilization equipment available.
So, if you've been searching for a reliable dentistry near West Goshen, you can trust us at Chester County Family Dentistry. Schedule your appointment and see why our patients have made us their preferred dentist in West Goshen, PA. Call today at 610-431-0600.
Book My Appointment
610-431-0600