Dentist Office West Chester, PA Trusts
We Are The Dentist Office West Chester, PA Trusts!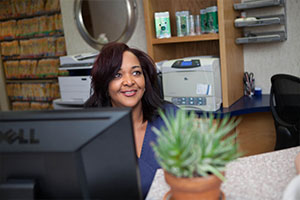 Searching for the best dentist office West Chester PA has to offer is easy. Just ask yourself three questions about a family dentist office where you are considering becoming a patient:
What do other patients have to say about their experience at the dentist office?
Will this office take equal care of all members of my family, from toddlers to seniors?
What is the mission of this dentist office in taking care of its patients?
At Chester County Family Dentistry, we can give you the answer to all three of these questions to show that we are the dentist office West Chester PA loves. First, we develop strong relationships with all of our patients. We care about our community, so we strive to build a base of clients that trust us. That's why they say things like,
"When my family and i come in for our check-ups, it is like visiting with old friends. This is no regular dental office." – Richard D.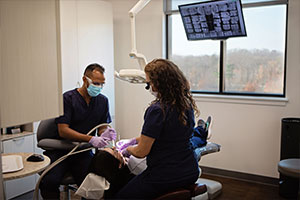 Second, we love to say "Family is our middle name," because it's true! As a family dentist, we work with all ages of family members, from toddlers to seniors. We don't believe you should have to find a different dental specialist for every family member, so offer services that cover the dental needs of every age.

Finally, our mission is simple. We want you, our patient, to be comfortable in our office, knowing that we will go the extra mile to ensure your safety, health, and peace of mind. Our staff of highly qualified dentists and dental assistants are always continuing their education so that they are on the cutting edge of dental health knowledge. In addition, we provide many opportunities and services specifically for your comfort, from free wi-fi to satellite radio, to nitrous oxide for patients that are especially nervous about dental procedures. And if there is anything else we can do to ease your mind while you are in our care, please let us know! Contact us today to find out more about our mission and services. We can't wait to make you smile!
Book My Appointment
610-431-0600