Convenience and Comfort in a Dentistry Near Exton, PA
Time and comfort–these are the two things most people worry about when they visit the dentist. At Chester County Family Dentistry, we understand these concerns! Our patients have full and busy lives that shouldn't be spent in waiting rooms. We also understand the anxiety that the dentist chair represents for some.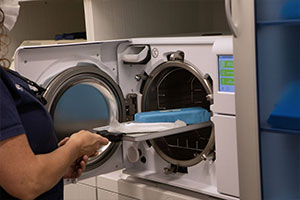 At Chester Family Dentistry, your time and comfort are of utmost importance. Honoring patient needs is one of many reasons why CCFD is a preferred dentist near Exton, PA. Dr. David Montgomery and Dr. Ryan Dunn have decades of experience, draw on the most sophisticated approaches in the field dentistry, and utilize the best in dental technology. These advantages allow them to provide care at a level of efficiency and quality that is second to none!
Get Started
Looking for a Dentist in Exton, PA?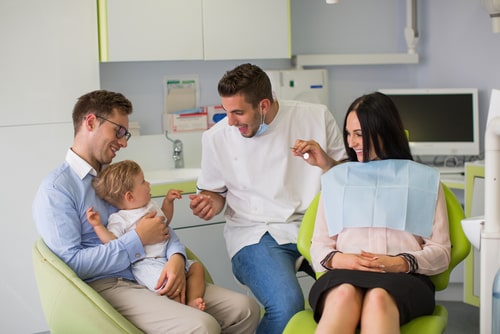 When seeking a dentist in Exton, PA, West Chester, PA, or in the surrounding area, patients want a reliable, convenient, and trustworthy solution. In addition to the advanced and skilled experience of our dentists, our CCFD hygienists and office staff are efficient and responsible, which helps to cut down on waiting time. We offer a number of services to foster a stress-free and comfortable dental experience, including:
Complimentary Wireless Internet
FREE Nitrous Oxide
Streaming Music and Multimedia Services
When it comes to scheduling dental appointments, we work diligently to find a time that will be convenient for you and your family members. Once you've come in for your appointment, we always make sure to leave ample time for patients to ask questions. When seeking an Exton family dentistry, our patients are excited to learn that CCFD offers a variety of options, including early appointments, late visits, and even Saturday dental scheduling options. Take a look at our office hours:
| | Open | Close |
| --- | --- | --- |
| Monday | 7:00 AM | 5:00 PM |
| Tuesday | 11:00 AM | 8:00 PM |
| Wednesday | 11:00 AM | 8:00 PM |
| Thursday | 7:00 AM | 5:00 PM |
| Friday | 7:00 AM | 5:00 PM |
| Saturday | 7:00 AM | 1:30 PM |
| Sunday | Closed | |
If you've been searching for a "dentist near me," we hope that you'll consider CCFD for your new dental home. If you haven't seen a dentist in a while, especially because of anxiety or scheduling conflicts, we're sure that you'll be pleased with the flexibility and convenience provided by CCFD dentists, hygienists, and our other office staff members. Get ready to experience the best in dentistry in Exton, Lionville, Downingtown, West Chester, and the surrounding area!

Please contact our office to find out more about our services, dental insurance providers, financing options, and to schedule an appointment. You can reach one of our friendly, professional CCFD team members today using the buttons below.
Book My Appointment
610-431-0600