West Chester Emergency Dentistry
Are You Ready For West Chester Emergency Dentistry?
We might never know when an accident could happen, especially if our rambunctious kids are involved.

However, it is possible to have a plan in place for those unexpected health crises.

If you or a loved one do experience a dental injury that could warrant West Chester emergency dentistry here are some tips for how to best handle that injury before getting into a dental office:
Adult or permanent teeth knocked out

Make sure you keep the tooth hydrated either by holding it in place in your gums or placing it in a container with milk. There are also tooth preservation products that you can have on hand. Use a clean, cold compress to staunch any bleeding from the open socket.

Cracked or chipped teeth

As soon as you notice a chipped or cracked tooth, rinse out your mouth with warm water. You can also place a cold compress against your cheek around the area of the damaged tooth to keep any swelling down before seeking West Chester emergency dentistry.

Toothache

There are varying reasons why we might experience a toothache. It could be something going on underneath the tooth or because there's something stuck in our teeth, among other possibilities. It is wise to rinse out your mouth with warm water and/or to floss gently to help alleviate any immediate pain before seeing a dentist.
Get Started
The Right West Chester Emergency Dentistry For You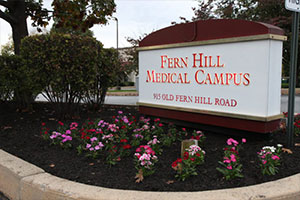 It is completely normal and good to want to be able to have a trustworthy physician in times of emergency. Chester County Family Dentistry understands that trust is earned by being reliable in both the routine dental visits and the times when West Chester emergency dentistry is needed. If you need a dentist for West Chester emergency dentistry or you're in need of a family dentist, please give us a call.
Book My Appointment
610-431-0600