Best Dentist Paoli Locals Can Trust
The Best Dentist for Paoli
Many people ask us what makes us the best dentist Paoli locals can trust. There are many reasons why we are proud of our dental practice, but here are just a few. First, we put you and your family first. From a clean office, to easy scheduling, to a comfortable environment, to painless dentistry – you are our top priority. We have a family friendly office so your kids are welcome to come and see what the dentist's office is like when you have an appointment. Second, we also provide excellent services for your children. Not every dental office treats kids but we love providing quality dental care for the whole family.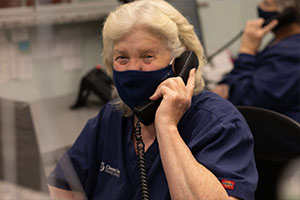 Best Dentist PaoliThird, we have lots of different protocols in place to guarantee the quality of your dental care. As the best dentist in Paoli, we treat your time as our own – your appointments will be as efficient as possible. If you have a dental emergency, call our office and we will fit you in right away. We sanitize and sterilize all instruments as well as clean the office and exam rooms often. We also seek to make your dental care affordable. Our office staff can go over your financial options and make sure your insurance will help with your costs. If you don't have insurance, call our office and see what we can do to help.

If you would like to learn more about us, the best dentist Paoli residents have found, feel free to visit our website or call our office with any questions or concerns you may have. If you would like to speak with one of our dentists, ask for Dr. David or Dr. Ryan. Either of them can discuss your current dental care and see how they can help. Before your first appointment, please check with our office staff to make sure you have all the necessary paperwork filled out ahead of time so you can go into your appointment right away.
Book My Appointment
610-431-0600