Best Dentist Downingtown PA Has Confidence In
Finding the Best Dentist Downingtown PA Has Confidence In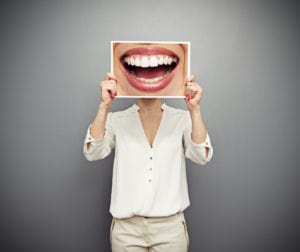 Looking for dentists in Downingtown PA doesn't have to be a frustrating process. There are multiple ways of making sure that you and your family receive care from the best dentist Downingtown PA recommends. Besides checking in with family and friends for their suggestions, you can also look for reviews online from other local patients. You can even find search resources available from the American Dental Association here.

There is no doubt that the best dentist Downingtown PA residents could hope to find is Chester County Family Dentistry. An amazing 99.3% of their patients would recommend them to friends and family. They have also gotten an overall 5-star review on Google from satisfied patients.
Get Started
Best Dentist Near Downingtown PA Offers for Comprehensive Care
Patients of all ages with vastly different needs and preferences are being well cared for daily at this office. The list of services offered is so comprehensive that it allows entire families to be treated in one location and takes the stress out of having to find multiple specialists. Because of this, Chester County Family Dentistry has arisen to new levels of distinction.

For everything from your basic cleanings to cosmetic procedures and dental implant surgeries, Chester County Family Dentistry is the best dentist near Downingtown PA. They provide their patients with the highest quality care in a laid back and professional setting where smiles and easy conversation are normal. No matter what your specific needs are, the staff at this office will ensure that your expectations are not only met but exceeded.
Ask the Experts
Experience Downingtown Family Dentistry at its Finest.
From the moment you walk into the office to the moment you get into your car to leave, you can expect to have a positive and informative experience. The dentists at the office make it their number one priority to properly inform and educate all of their patients. This means that no matter what kind of procedures you will be undergoing, you will be informed every step of the way.

Here is what one happy patient had to say about his recent visit to the best dentist Downingtown PA has:
"Thanks, Dr. Dave, and staff. Everyone at the office makes dental care so seamless and pleasant. I was taken for my appointment at the exact time specified, explained the procedure(s) and all the work was completed within the designated time frame. This allowed me to keep my client appointments in my business for the rest of the day." – Roger M.
Contact us today to set up your appointment!
Book My Appointment
610-431-0600