Best Dental Office West Goshen Has to Offer
Common Issues the Best Dental Office in West Goshen Treats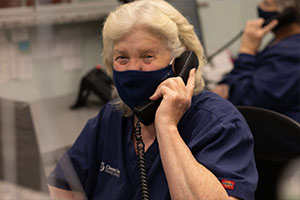 Whether you have one or several common dental issues that you're struggling with, it is always important that you receive a first-rate level of dental care. If you're looking for the best dental office West Goshen has to offer, you should come visit us at Chester County Family Dentistry. Located in West Chester, PA – we're just a hop, skip and a jump away.

We can make a positive difference in your experience with your dental health.

When you come in for an appointment at the best dental office near West Goshen, we are on the lookout for these dental issues:
Bad breath
Damaged teeth
Gum disease
Cavities
Tooth Sensitivity
Left untreated, all these common issues can become dangerous (and costly) over time. To prevent and combat these issues we offer helpful and necessary services like dental checkups, regular cleanings, crowns, fillings, root canals, and much more.
Get Started
Why visit the best dental office West Goshen residents rely on?
You might not think that you struggle with any of these concerns and therefore don't need to visit a dentist near West Goshen. However, it can be easy for the common man (and woman!) to overlook the beginning of a dental issue that will develop into a more complex case.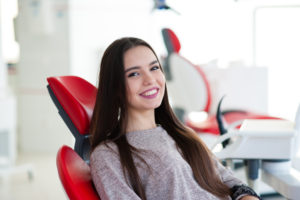 For example, what often goes unnoticed are the daily habits that contribute to these dental issues. We would encourage you to ask yourself if you have any of these bad habits in your daily routine:
Nail biting
Tooth grinding
Drink a lot of sugary liquids
Chewing ice cubes
Brushing your teeth too vigorously
Using your teeth to open things
Even if you think you have strong teeth, don't think you can get away without going to see a dentist. If any of the above habits are present, or frankly, as long as you use your mouth to eat and drink, there will always be a chance for plaque or bacteria to grow and affect your dental health.
Ask the Experts
Suggestions From the Best Dental Office near West Goshen
We at Chester County Family Dentistry recommend that all of our patients come in for a regular cleaning at least every 6 months. At each cleaning, we examine your mouth for any of the above- mentioned issues. Cavities are a common issue that we check for during this exam. If any issues are discovered we address them early on.

Our entire team has dedicated their careers and their lives to giving you the best dental care possible. Our dentists love their patients and aim to treat them like family. Our office staff seeks to make each and every visit as comfortable and efficient as possible.

If you're in the market for a new dentist, you won't want to miss out on visiting our office. Please call us with any questions or if you would like to schedule an appointment.
Book My Appointment
610-431-0600