Best Dental Office Downingtown, PA
What To Expect From the Best Dental Office Downingtown, PA
What very important detail makes Chester County Family Dentistry the best dental office near Downingtown PA? It is simple: family is our middle name! At Chester County Family Dentistry we are committed to treating our patients with equal parts professionalism, kindness, and compassion.

Best Dental Office Downingtown PADespite including the word "family" in their name, not every dental office claiming that specialty actually has a dentist on staff who is familiar with pediatric dental care. We understand that there are unique needs that come with Downingtown family dentistry. Little ones (and even older patients) often require a calming disposition and environment to feel safe in the dental chair. Taking this into consideration is part of our striving to treat our patients like family. We want to ensure the best dental care in Chester County for every patient!
We Serve Downingtown, PA Patients with Expertise
Chester County Family Dentistry employs a full team of experienced specialists including dentists, dental assistants, office managers, insurance specialists, patient advocates, financial experts, dental hygienists and scheduling coordinators. We are dedicated to providing our patients with the comprehensive and holistic dental care that Downingtown residents depend on. The team at the best dental office Downingtown PA comprises of:
David J. Montgomery, D.D.S.
Ryan Dunn, D.M.D.
Jackie Olson, EFDA
Sue P, Insurance Coordinator/Gal Friday
Ann Cogill, Appointment Coordinator
Wendy Biront, RDH and Dental Hygienist
Renee Hass, Dental Assistant
Becky Allen, Certified Dental Assistant, EFDA
Corinne Olson, Dental Assistant
Daniele Phelps, RDH and Dental Hygienist
Erin P., RDH and Dental Hygienist
Kathy Clery, Patient Coordinator
Kristen S. Waits, Dental Assistant
Shelley Brown, Patient Coordinator
Jenn Balentine, Assistant
Our team is constantly participating in training and continuing education workshops to keep up to date with the latest in dentistry, billing, office procedures, insurance protocol, and patient services.
Our Office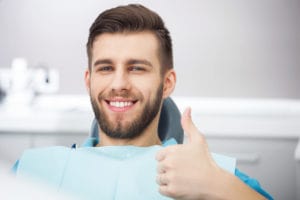 Conveniently located next to Chester County Hospital on E. Marshall Street, our office is the best dental office near Downingtown, PA. We offer convenient office hours, six days a week which include early morning and evening appointments. We are only closed on Sundays; however, patients can call anytime with dental emergencies or urgent questions. We work hard to make sure our office is clean, safe and efficiently operated.

Want to take a tour? Just stop by our office! Want to schedule an appointment or do you have questions about insurance, billing or procedures? Call us anytime at 610-431-0600! We look forward to hearing from you and helping you with all your dental needs.
Book My Appointment
610-431-0600